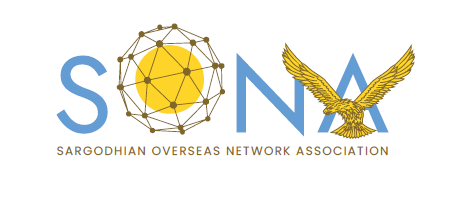 We warmly welcome you to the Sargodhian Overseas Network Association (SONA), a key chapter of the robust and vibrant Sargodhian alumni community. This chapter was founded in the USA with the aim of forging a strong, interconnected network of Sargodhian alumni who have ventured beyond the borders of our home country, Pakistan.
SONA is a tribute to the global reach of the values, discipline, and education instilled in us at the prestigious PAF College, Sargodhia. Our mission is to bring together Sargodhians living abroad, to create a forum for friendship, camaraderie, and mutual support. We are bound by our shared experiences, memories, and the everlasting spirit of Sargodhia.
As a SONA member, you will have access to a platform that nurtures personal and professional growth, offers opportunities for networking, and promotes the exchange of ideas. Whether you are looking to reminisce about shared experiences, foster new friendships, or expand your professional network, SONA offers a welcoming and supportive environment.
While this chapter primarily focuses on alumni residing in the USA, it stands as a testament to the global nature of our community and is open to all Sargodhian alumni residing outside of Pakistan.
For those Sargodhians currently living in Pakistan, we understand the importance of maintaining strong regional ties and encourage you to engage with our other vibrant chapters including the Lahore Chapter, Karachi Chapter, and others, each contributing significantly to the larger Sargodhian community.
No matter where we are in the world, the bond we share as Sargodhians remains unbroken. The Sargodhian Overseas Network Association is more than an alumni chapter - it's a family, one that reaches across continents and embraces each and every Sargodhian abroad. Welcome to SONA, where Sargodhians across the globe connect, collaborate, and celebrate our shared heritage.
With pride in our past and faith in our future, we are confident that, through SONA, the Sargodhian spirit will continue to thrive, irrespective of geographical boundaries. We invite you to be a part of this exciting journey.